Hemet Recovery and Retreat Center
Chemical dependency affects everyone in the family
Enjoy Life In
Great Health
We encourage family members to participate in decision making and discharge planning, as they are crucial to the treatment team and support for the patient.
Located on our hospital campus, the Hemet Recovery and Retreat Center is a 263-bed acute care hospital with a medical staff of over 185 physicians representing many medical specialties. Hospital-level diagnostic services and physician specialists are available for consultation. The center is dually accredited by the Commission on Accreditation of Rehabilitation Facilities (CARF) and The Joint Commission, the largest and most widely known hospital accrediting organizations. 
The Hemet Recovery and Retreat Center offers a full continuum of care, including acute medical detoxification, rehabilitation, partial hospitalization, residential, outpatient, and sober living programs. Being licensed as a Chemical Dependency Rehabilitation Hospital (CDRH) enables us to provide programs and specialty services all in one facility.
We believe that chemical dependency is a primary illness that is progressive, chronic, potentially fatal, and treatable. It is an all-pervasive disease that affects the mind, body, and spirit. Cross addictions from one substance to another are a reality of the disease; therefore, abstinence from all mind and mood-altering substances is a required aspect of recovery. Chemical dependency affects everyone in the family. To be most effective, addiction treatment must be extended to all family members concurrently so that the family recovers together. 
The therapeutic drug and alcohol treatment process at the Hemet Recovery and Retreat Center occurs within a holistic, cognitively-oriented framework. It is facilitated through educational, task-oriented process groups. Introduction to the 12-step program and philosophy is a component of treatment.
The interdisciplinary team cares for each patient with compassion and dignity. For more information, please call the Hemet Recovery and Retreat Center directly at (951) 765-4900 or send an email to Sherry.Burditt@phh.ms.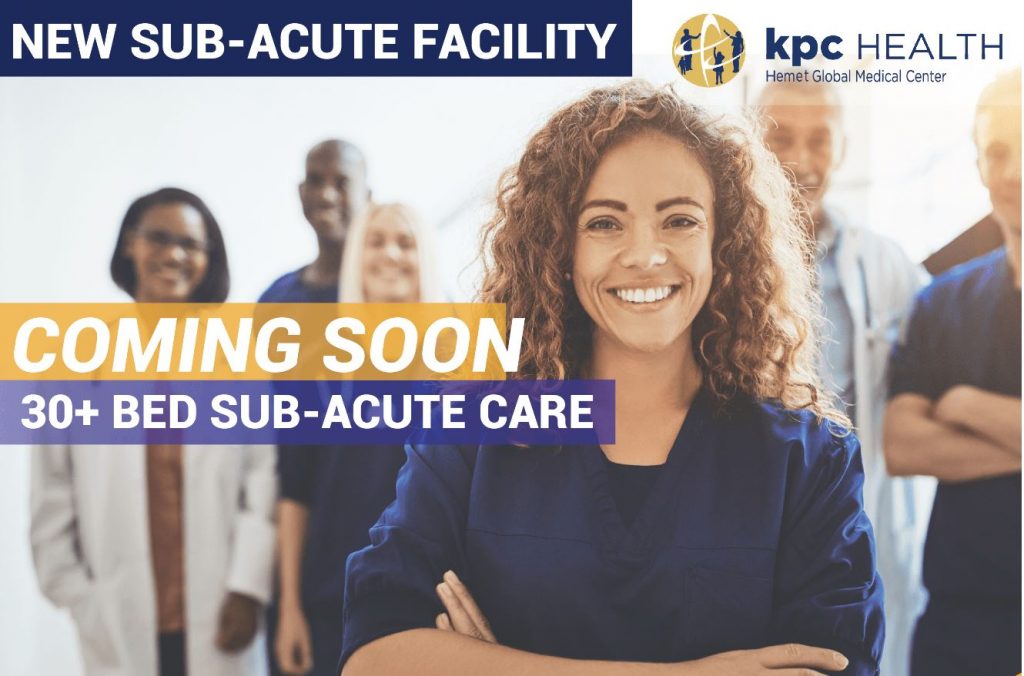 We accept many insurance policies. For a full list, please visit the Hemet Recovery Center website.